WWW.ZEBRAFINCH.COM

ACADIANA AVIARIES

Garrie Landry

Franklin, Louisiana 70538

e-mail Garrie@zebrafinch.com*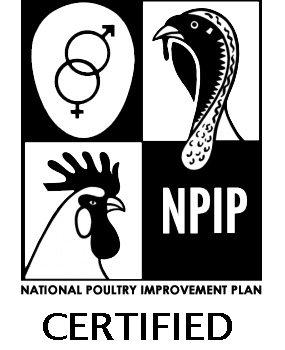 GARRIE@ZEBRAFINCH.COM
Click on category below to go to that subject.
More links below!

CLICK HERE TO LEARN HOW TO JOIN THE ADA
---
FOR SPECTACULAR FLORIDA FANCY, ORANGE BREASTED ZEBRAS
AND MORE CLICK BELOW
****RAGAS FLORIDA FANCY ZEBRAS AND MORE!****
---
For a superb selection in rare Zebra Finch mutations and show quality Canaries
visit my friend Johan Radius, here in Louisiana at the link below
He has the most spectacular breeding facility I have ever seen!
---
CHECK OUT THESE GREAT FINCH SUPPLIES
CLICK THE BANNER BELOW!

---
PLACE A BANNER DISPLAY ADD ON THIS WEBPAGE
OR ANY WEBPAGE ON THIS SITE!
FOR MORE INFO CLICK HERE

Now more about Acadiana Aviaries and the birds!
Thank you for visiting Zebrafinch.com. Let me tell you a little bit about my avicultural history. My experience in keeping birds dates back to childhood, because my parents kept birds. As a teenager I started my own collection of cage birds beginning with Ringneck Doves, Cockatiels, and Zebra Finches. I still keep all of these and much, much more! In 1980, I named my bird farm Acadiana Aviaries. After all, I grew up in Acadiana (the heart of Cajun country), and my entire family is comprised of native, French speaking Acadians. I too understand and speak local Louisiana French. My choice many years ago for the name of the farm, Acadiana Aviaries, sounded good then and it still does today! I thank my family and friends for all their support thoughout the years.Leaf Filter
Currently, there are many buildings which make up the bird farm. The largest building is 130 feet long and 30 feet wide; it houses an untold number of birds (several thousand, seriously!) which occupy 76 walk-in flight cages under one roof! These flights are home to finches, Diamond doves, Exotic doves, and Button Quail. The farm has several other buildings; Leaf Filter
As of Feb 2013 I have sold all of my Zebra Finch and Society mutations
I will still keep and breed a few zebras but not many.
I WILL BE GLAD TO DIRECT YOU TO OTHER BREEDERS WHO DO HAVE THE VARIETIES YOU ARE LOOKING FOR, SO SEND ME AN EMAIL.
For over 25 years I kept and bred Victoria Crowned Pigeons (read about them here), I no longer have them but I sure have good memories of many years with them. Around my main building is a yard containing a few varieties of domestic geese currently mostly Brown Chinese (hatching eggs available of some Geese, see below for more info) to name a few, Plus I use to have both Charmain, and Sweeny my two Pygmy Goats. They are both gone now and I do miss them very much, they use to follow me around everywhere!
So you can see we have at lot of "stuff' that keeps all of us very busy! Just read my Favorite Poem.
If you want to, you can even take a tour of my Bird Farm and visit my tropical garden (it's a great place to get away from the birds :) see all of the buildings and look in the flights and cages.Leaf Filter
Visit the-kings-speech.com for free essay writing tutorials. Essay writing tutorials offered by studio92canada.com have helped hundreds of students.
Follow dissertation services provided by MastersThesisWriting.com.


---
THIS WEBSITE IS DEDICATED TO THOSE PEOPLE IN MY PAST
WHO WERE THE BEST BIRD FRIENDS A FELLOW COULD HAVE HAD
EDDIE ZAHN - SAN ANTONIO, TX
JOE CALLOURA - LAKE CHARLES, LA
CHUCK BEGNAUD - LAFAYETTE, LA
JIM HULSEY - FT. WORTH, TX
CARTWRIGHT EUSTIS - NEW ORLEANS, LA
MARGARET & ELTON VIOLA, METAIRIE, LA
PAT MAU - HONOLULU, HI
JIM BIXLER - LAFAYETTE, LA
LARRY BRAZIL, TUPELO, MS
CRAWFORD MADDUX, TX
MRS. NOLAN VERRET, LA
---

Need answers to Questions about Zebras or Finches in General, then click below!
Franklin, Louisiana